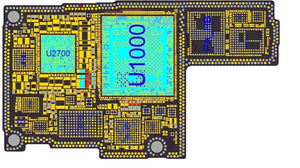 iPad Rehab Microsoldering
ZXW 3.0 Same Day ONLINE License Code
Regular price
$79.00
$0.00
Unit price
per
Fastest way to get your zxw renewed! Our team will send you an email with your personal ZXW license code. It's not quite instant, but it's as close as we can get.
The iconic "Zillion Times Work" ZXW tool really does transform iPhone motherboard repair. Gone are the days of individually tracing line components from the schematic to the boardview to the board. Just click on a circuit within zxw and you instantly see every component on that line. Fantastic tool for short detection and mapping areas of liquid damage on the board to the individual components affected.
The ZXW license is an access key that allows your computer to connect to the ZXW servers in China which house all of the information. The key is licensed for one year, after which you'll need to renew your license with a new code. Once you buy the ZXW license here, you'll need to download and install the ZXW software.

Please see our ENGLISH LANGUAGE blog article and companion video "How to Install ZXW" on the iPad Rehab YouTube channel for help setting up zxw. Note: We do guarantee authentic license keys, but we do not offer support for installing or using zxw.
Read our blog about setting up zxw here:
Watch us set up zxw in English in this video:
---