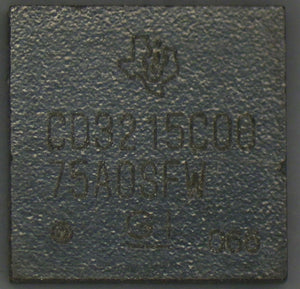 iPad Rehab Microsoldering
CD3215C00 USB-C Controller / U3200
Regular price
$18.99
$0.00
Unit price
per
The CD3215C00 is the USB-C Port Controller that negotiates 20V from the USB-C charger.

Compatible for MacBook 12" Retina / Pro Retina 13" / 
A1534 / A1708 - Early 2016, Late 2016, Mid 2017

BGA-96 Pin

 CD3215B03 WILL NOT WORK IN PLACE OF A CD3215C00. MOST ARE SELLING CD3215B03 WHICH WILL NEVER ALLOW YOU TO GET 20V ON THE CHARGER. THIS IS THE REAL CD3215C00!
---